Hi, Im Nikkita Holder. Welcome to Run To Mom. I am a Twenty - nine year old mother of one, Two- time Canadian Olympian, Pan American Bronze Medalist in the 100 meter hurdles, Motivational speaker, Doula and writer of all things, living just outside Toronto in the coolest suburb, Pickering.

I launched Run To Mom in 2014 just after having my first child ( and only child - for now at least) a boy, who I named Kaedence. Run to mom started in the pages of my personal journal except it bared the simple un clever name "journal" chronicling all the good bad and the ugly of my pregnancy, birth and new beginnings. This is when it was suggested to me that I should start my own blog. I mean I did love to write and share my personal stories. even though my journal wasn't a viral internet thread I was constantly sharing with friends and family alike.

"You have to capitalize on who you are Nikkita, you are a writer as well as a Olympian and a mother. There isn't many who can say they are that combination. "

So, I did what any track athlete would. I ran with it, only I didn't get very far because before I knew it LIFE was happening. In life things can change very quickly and three years ago life was in full effect wrecking havoc on what little joys I had created. Buckling under the pressure to maintain perfection I strayed away from what made me who I am. Instead of focusing my energy on the little joys I had left I did the complete opposite. stopped writing, stopped expressing, stopped laughing, pretty much just stopped living while trying to survive, trying to make sense of it all - a three year hiatus from the joys life has to offer.

Aside from parenting and running writing and sharing is LIFE. So from here on out I vow to live boldly (I'll live and work on the bold part) laugh, love, to write often, share willingly and truthfully ( You are not alone even though you may think you are), learn vigorously, but most importantly make a home. Run to mom is my home, geared to providing support for mothers and athletes alike as I navigate through life and its challenges and triumphs.


Powered by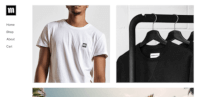 Create your own unique website with customizable templates.