Doula and more!
​My services are designed to fit every family every budget every lifestyle!
As a Doula?
I get to know you during your pregnancy to learn what is most important to you for your labour and delivery.
I assist with helping making your labour and birth process more enjoyable/memorable for you and your partner.
I assist with making your partner feel involved in the process.
I will be by your side during your labour.
As a Doula I won't do?
I will not tell you what is best for you - however I will empower your choices
I won't replace your partner!
I will not speak for you - but I will help bridge the gap in communication.
Run to mom $925.00
1 free consultation ( contract will be left with you to review)
special gift upon signing a contract
2 prenatal visits at your home.
24/7 phone access to me to answer any question or concerns you may have.
Attendance at your birth
1 postnatal visit within the first 2 weeks.
Powered by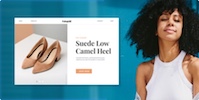 Create your own unique website with customizable templates.